On August 23, 2004, OFF CAMPUS will cease to be the product of one man, when all-new artist Omar Aria Setiawan debuts with his first comic. OFF CAMPUS will still be written by its original creator (and probably always will be), but the strip will now benefit from having a second artist, a move that should finally return the comic to a regular posting schedule. Omar's initial contract calls for eight comics every month, which translates to roughly half of the artistic workload.
(Left): A sample pencil page from a previous project, provided by Omar.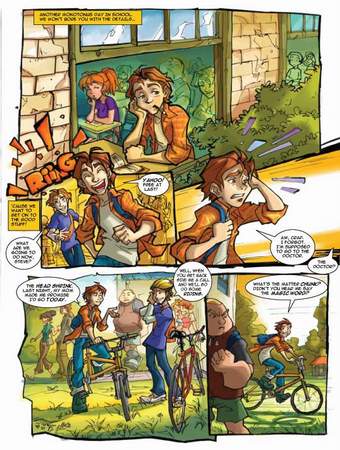 As you can clearly see from the samples provided, Omar is a very talented artist, both in terms of raw illustrative ability, as well as story-telling technique. While his art-style is admittedly quite different from my own, no other artist who auditioned for the position demonstrated both qualities as masterfully as he did. Besides, when I finally decided to seriously pursue a partner in crime, it occurred to me that it might even be better if the new artist brought a completely original feel to OFF CAMPUS. If nothing else, it ought to prevent the strip from becoming visually stale.
(Right): Another sample page from Omar; this one with colors over his pencils and inks.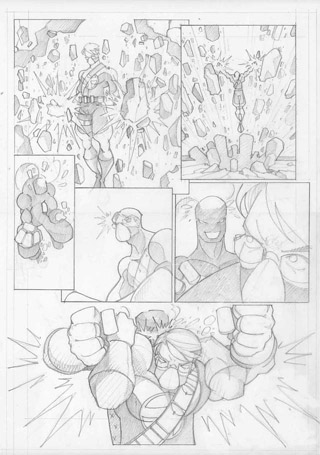 Omar comes to us from the island of Central Java, Indonesia, a nation that, incidentally, appears to be brimming with comics talent (many of the artists that tryed out for the job hailed from there or Argentina). He's a 26 year old artist with a background in Architecture, but has spent the last year and a half pursuing work in a field he fell in love with as a kid: comics. He's also quite the XBOX fan, and wants very much to get into game development and design at some point, too (not too soon, hopefully!).
(Left): More pencilly-goodness courtesy of Omar.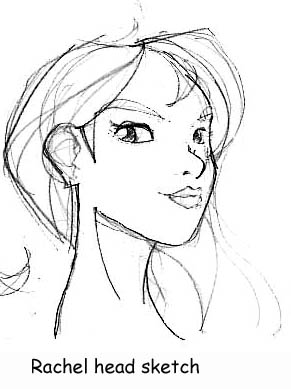 Anyway, I suppose that's more than enough hype from me. I'm going to close with some prelim sketches Omar sent me . . .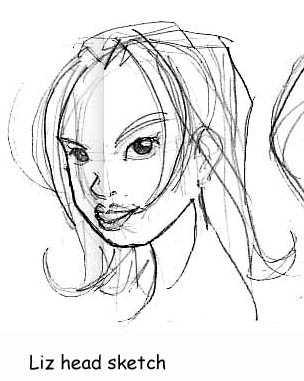 . . . as well as the try-out comic that netted him the job (based on a script I did this past June). If this doesn't get you jazzed, nothing will.
The Original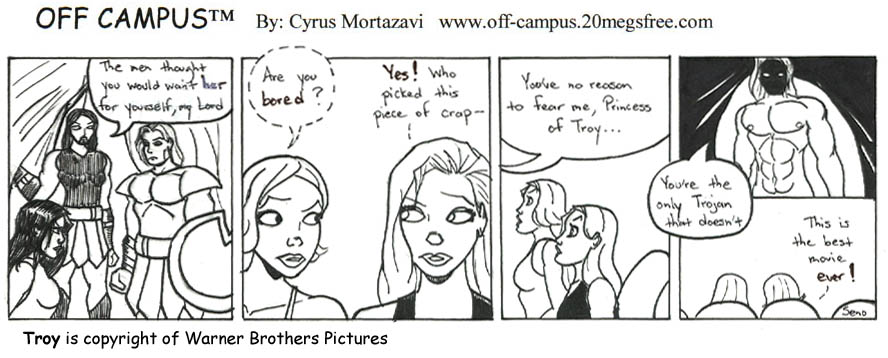 Omar's Try-out Version

Seno
08/07/04
Today's Question: Like Omar's work?
Let him know
.
Good Shit: My favorite comic book series right now is
Sleeper: Season Two
by Ed Brubaker and Sean Phillips, published by Wildstorm/DC. Please give it a look, as isn't selling nearly as well as it ought to be. I'm also digging on the musical stylings of the San Marcos-based rock band
Blue October
, as I just can't get enough of violin with electric guitar.
Previous Soapbox rants can be found
here
.
Back to Main